Al Ahly Club 2016
(Moro Sponsorship Conference)
We are glad to be part of a great event in Al-Ahly Club which signed new Sponsorship agreement.
The Conference:
(Sound Equipment – Speakers, Wireless Mics, Clips, Conf.mics / Lights / Screens / Photography / Photography / Video)
To follow all our events & to know all news you can visit our site
www.hypersonicegypt.com
Interactive Projection System, Interactive Whiteboards now in EGYPT
Hyper Sonic Interactive Projection Technology transforms any glass or acrylic surface into a touch screen making them the ideal choice for interactive window displays.
•     Interact with your projected content on nearly any surface
•     Wireless wand works like a mouse from away or up close
•     Networking and wireless connectivity
Interactive Whiteboards
An interactive whiteboard (IWB) is a large interactive display that connects to a computer. A projector projects the computer's desktop onto the board's or the wall surface where users control the computer using a pen, finger, stylus, or other device. The board is typically mounted to a wall or floor stand.

They are used in a variety of settings, including classrooms at all levels of education, in corporate board rooms and work groups, in training rooms for professional, sports coaching, in broadcasting studios
To know more or to reserve:
Call us on: +2011 555 30 888
Send us on: hypersonicegypt@gmail.com
Rent the best light equipment in Egypt
We offering a wide variety of lighting fixtures, movers, automated lighting, control boards,
dimmer packs and racks, power distribution and special effects for rent.

We install and operate audio video equipment, event lighting, backdrops, pipe and drape and temporary power at your event.
Our lighting-related support, such as generators, rigging and truss, allow you the complete package of lighting for your show.
Hyper Sonic Rental routinely tests the equipment, to ensure that it's in top working condition and presentable, with a deliver with qualified technicians
To know more or to reserve:
Call us on: +2011 555 30 888
Send us on: hypersonicegypt@gmail.com
Plan your conference in Egypt with Hyper Sonic
Hyper Sonic will setup your conference from the start to the end with the quality you searching for, with the best equipment and devices in the market…Translations cabins, all kind of mics, booths and many other items.

To know more or to reserve:
Call us on: +2011 555 30 888
Send us on: hypersonicegypt@gmail.com
Rent Touch Screens in EGYPT
Hyper Sonic Multi-touch screens are the most cost-effective, True multi-touch program can be easily installed a variety of projection, LCD or plasma display, support for more than multi-point simultaneous application operation…


Multi-touch is considered by many to become a widely-used interface mainly because of the speed, efficiency and intuitiveness of the technology.
Hyper Sonic glad to present you the best technique to convert your LED .LCD Screen to fully Multi-Touch display smoothly by your finger touch.
Size availability: 32' 42'50'60' inches
To know more or to reserve:
Call us on: +2011 555 30 888
Send us on: hypersonicegypt@gmail.com
3D Projection Mapping in Egypt
3D projection mapping is an attractive and impressive way to convey your message to audience.
3D mapping enables you to create stunning 3D effects on buildings or on Cars as well as objects for illumination, marketing or campaigning purposes.
The 3D video is projected exactly to match the object's dimension and thereby creating extraordinary visual effects.
It is no more the limitation of the technology.
Hyper Sonic is proud to bring the technology at your doorsteps.
Holocube 70" available NOW in Egypt
Short Description:
A Holocube 3D holographic display unit will offer your product the extra attention that makes it stand out from the rest. It creates a context that perfectly matches the needs of fashionable generation X & Y shoppers.
The HoloCube is a one sided holographic display, which lets you combine a physical product with 3D holographic content. The chamber can be seen from the front and is designed for cost effective with simple content dealing.
[Best_Wordpress_Gallery id="5″ gal_title="Holocube in Egypt"]
Features:
Visually stunning product display
Combines holographic 3D content with physical products
Bright and free floating holographic picture quality
Superior exposure and branding
"Plug and Play" easy setup
High reliability and long lifetime for 24/7 use
Easy change of content by remote
Key protected door
Flight case package for save transportation
Available in different sizes: small, medium, large or custom
Slimmer and more elegant design
Full HD resolution
Built-in sound
Adjustable LED light
Specifications:
Material housing Sheet metal
Color Black/White
Brightness 600 cd/m²
Resolution 1920 x 1080
Contrast ratio 2000:1
Active screen diagonal 70" & 79
Active screen area 1550 x 872 mm
Internal storage 8 GB U-Disk
Input Port USB/HDMI
Power consumption 170 W
Cooling Heatsink
Dimensions 1080 x 2058 x 1821 mm WxHxD
Video content MPEG1,MPEG2,MPEG4,MP4,AVI,MWV
Audio Optional(Built-in Speaker 10Wx2)
Power supply 110-240 V AC, 50-60 Hz
Operating conditions 0 – 40°C at max. 80% humidity
OSD Menu By Remote
Control Button Power Switch
Weight 198 kg
Package Flight Case
LED Display Rental in Egypt
Our LED display screens and advertising bill boards are very exciting and excellent media for indoor and outdoor advertising and are clearly visible from very long distance. You just need to plug into a power socket, prepare and load your presentation (through user friendly software, which comes with the product), mount (easy mount system included) and display to your customers.
You can also create animations to attract people's attention by adding bmp images from your computer or make them using the provided software. Single or multi lines of text and graphics can also be easily created by the included software. At every stage of production of these LED display screens and LED advertising bill boards, a team of experts thoroughly tests the product so as to whether it complies with international quality standards. You can set-up up to eight separate presentations displaying at pre-programmed times, which is perfect for targeted audiences, manage effective commercial time for when you have a targeted campaign.
Urban Race Egypt (Marassi – North Coast 2015)
Was a great event sponsored by Vodafone, the First Obstacle Racing Series in Egypt and in middle east.
The amazing martin audio w8lm line array speakers and fully stage system took the lead to bring that quality of an amazing Event.
We give big thanks for Mr. Ayman Guemeih and all organizers.
Huawei 2015 (Four Seasons Hotel – Cairo)
Huawei 2015 (Four Seasons Hotel – Cairo):
The P8 & Talkband 2 press Conference.
LED & Touch Screens
Supermarket EXPO 2015
Supermarket Expo is one of the main yearly exhibitions in Egypt, before the holy month Ramadan every year.
We get an honor for taking responsibilities for putting amazing Light & Sound Systems cooperating with the amazing organizer (Prestige for Exhibitions)
Digital imaging with Hyper Sonic In Egypt
Digital imaging…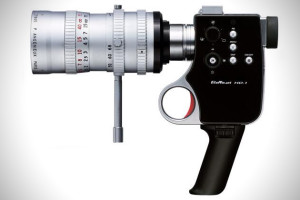 A camera that stores images digitally rather than recording them on film.
Once a picture has been taken, it can be downloaded to a computer system, and then manipulated with a graphics program and printed.
Unlike film photographs, which have an almost infinite resolution, digital photos are limited by the amount of memory in the camera, the optical resolution of the digitizing mechanism, and, finally, by the resolution of the final output device.
The big advantage of digital cameras is that making photos is both inexpensive and fast because there is no film processing.
LED Video wall Screens
LED Video wall Screens with Hyper Sonic in Egypt…..
LED/LCD based video walls are designed for control rooms to digital signage and architectural applications. Multiple LED's LCD's can be combined together using EXD Pronto series of video wall controllers to create a mammoth resolution display unit and create a vibrant visual experience for the users, with the flexibility of displaying any content on the video wall. These video walls can be used in mission critical control rooms, digital signage, conference rooms, hospitality, retails store, malls and exhibitions.
We provide the ultimate LED experience for any venue.
We can customize our new ultra bright LED video panels configured to your specific event.
Professional set-up is always included.
Touch & Multi Touch Screens
Touch & Multi Touch Screens with Hyper Sonic :

Multi-touch is a method of input on a touchscreen that allows two or more fingers to be used on the screen at one time. Apple's iPhone is famous for introducing multi-touch to the cell phone world by using it to allow pinching and stretching gestures on the screen to control zooming.