Sound System with Hyper Sonic in Egypt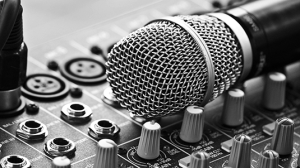 Our goals are to provide the best sound system equipment, the best customer service in the industry and to continuously improve on each project.
We find the need to keep various levels of audio equipment in our inventory.  From large venue sound reinforcement, small meeting room audio and everything in between, we have the equipment and the skills to provide you with clear, concise audio reproduction.