Holographic LED Fan | Hologram Projector | مروحه الهولوجرام
Holographic LED Fan Easy to Install Eye Catching 3D Holographic LED Display Projector
Holographic LED Fan Projector, Hologram led Fan Display is one of the most cost-effective display solutions for creating a holographic illusion. This Hologram LED Fans show produces the illusion of a hologram floating in the air. The set-up and installation of the Holographic Fan is extremely easy.
Holographic LED Fan It is a modern form of advertisement that can be used for commercial purposes, product displays, logo displays, and educational purposes.
Holographic LED Fan  Widely used in hotels, exhibitions, airports, shopping malls, and everywhere else where you want to grab everyone's attention and share amazing stuff.
This Holographic LED Fan is one of the most user-friendly screens to install and use.
Changing video content is extremely simple, just plug the micro-SD card into the slot and it's ready to go.
The Holographic LED Fan is a show that can be seen in all conditions.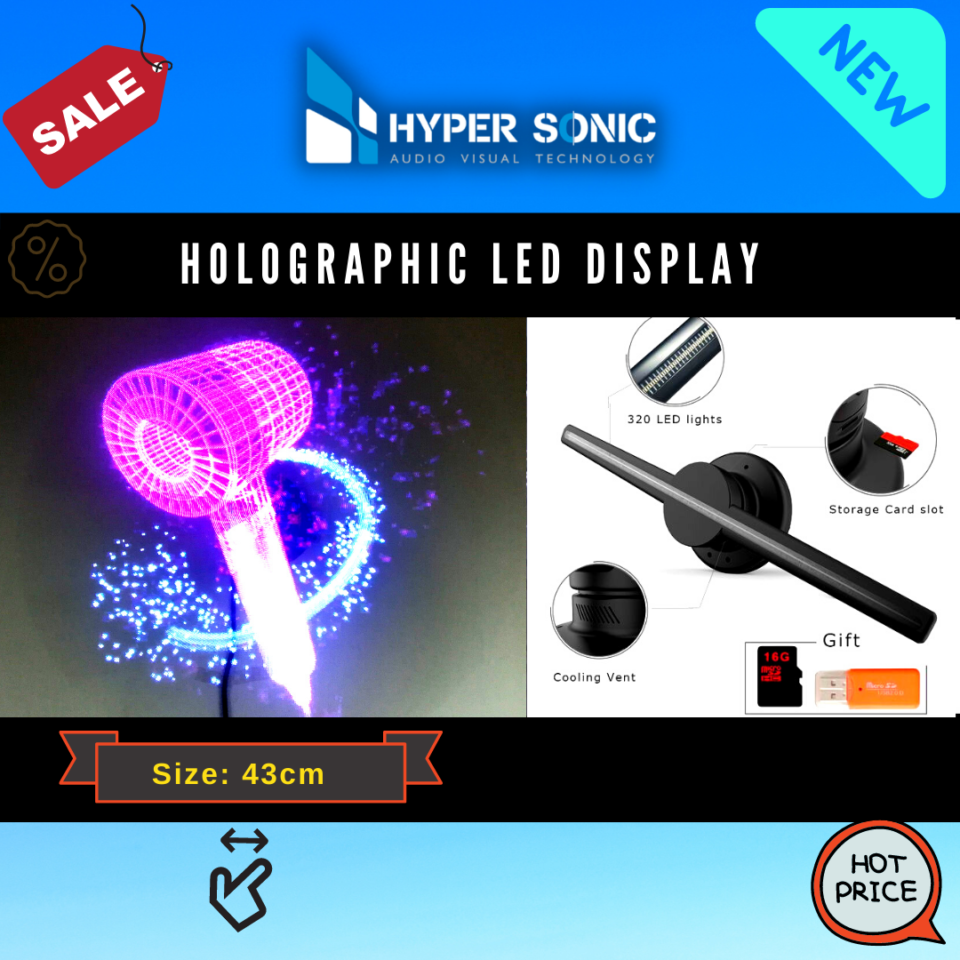 3D Visual Effect to Convert Passive Audiences to Active Buyers: A brand new and creative three-dimensional way of introducing goods to potential customers. Customers get a much more accurate, detailed picture of the items being presented than they do with traditional modes of presentation.
Easier Holographic LED Fan  Operation with Remote Control and Memory Card: The hologram projector fan comes with all the software you'll need to get started. There is no need for an app; simply use the memory card to upload content, which is much quicker and simpler than using an app that requires cumbersome setup.
Holographic LED Fan , Wide Compatibility to Bring Numerous Innovative Advertising Ideas into Life: Support format JPG, JPEG, GIF, MP4, AVI, RMVB, MPEG, MKV, PNG with a black background. Software compatible with Windows XP / Windows 7 / Windows 8 / Windows 10 (MAC BOOK INCOMPATIBLE).
Fantastic Promotional and Advertising Technology: It displays products, objects, and animated sequences in three dimensions and allows seemingly real objects or animations to float in space, which is a huge benefit for use at trade shows, exhibitions, and similar events.